---
本文
Let's go see the scenic landscape of Tomonoura! Directions to Ioji Temple and Taishiden (a small shrine).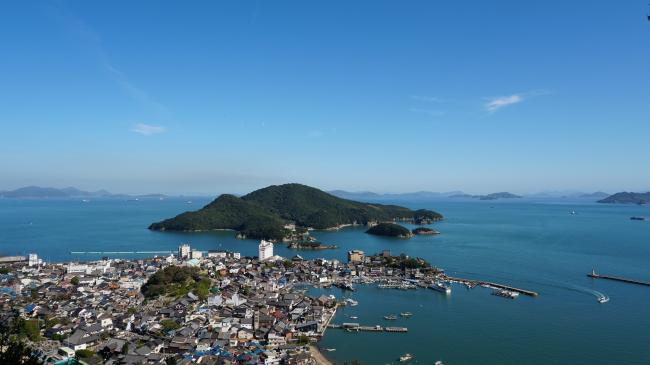 This view can be seen from Taishiden, located above Ioji Temple in Tomonoura. Ioji Temple is located approximately 500 meters from Joyato (stone lighthouse), and going there involves a short hike. From Ioji Temple to Taishiden, there are another 583 stone steps to climb. It is about a 30 minute walk from Joyato to Taishiden. Sneakers are recommended, and be sure to keep hydrated!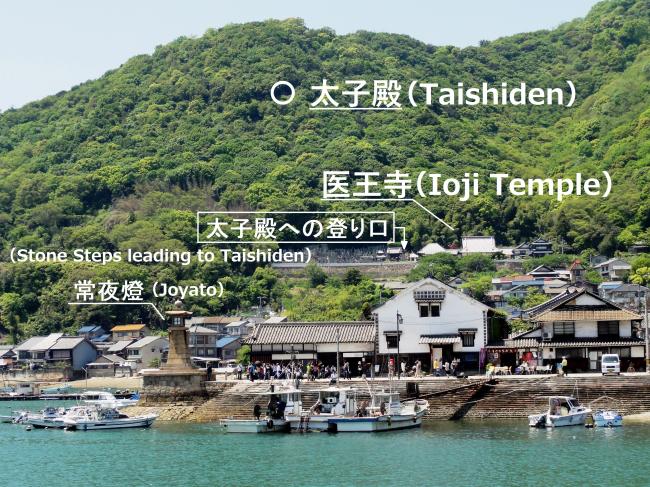 You can see Ioji Temple in the middle of the mountain behind Joyato.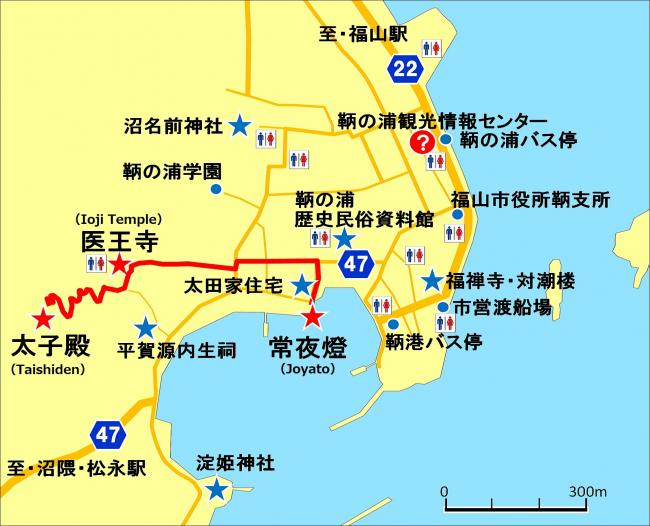 Walking Course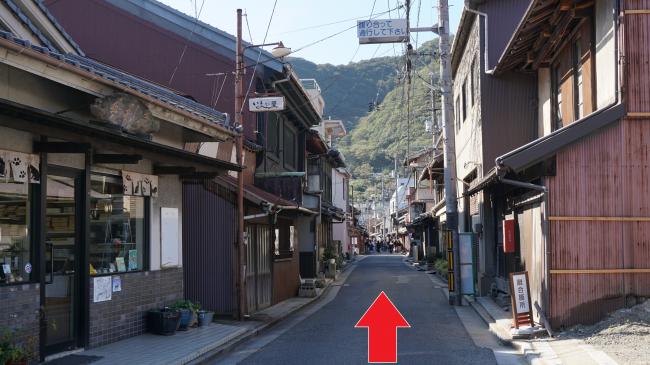 First, go along the prefectural road (bus route) to the west (in the direction of Matsunaga). Be careful of traffic.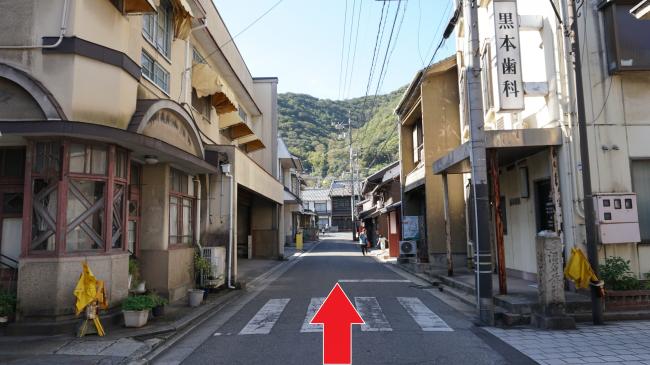 Continue straight and enjoy the historic townscape.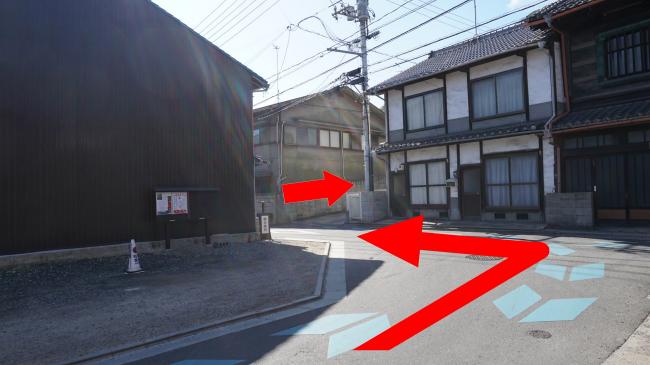 Turn left at the end of the road, then make a sharp right along the small side road.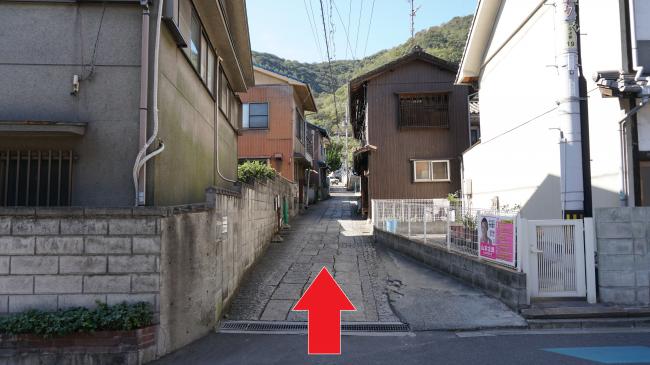 View of the small side road. Continue on this road towards Ioji Temple. From here, the road is at a slight incline.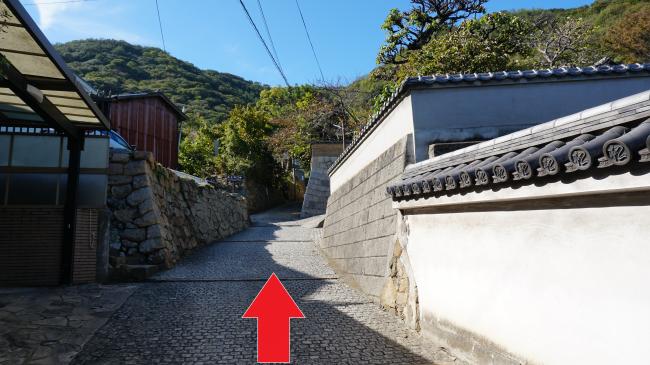 Continue up the hill leading to Ioji Temple.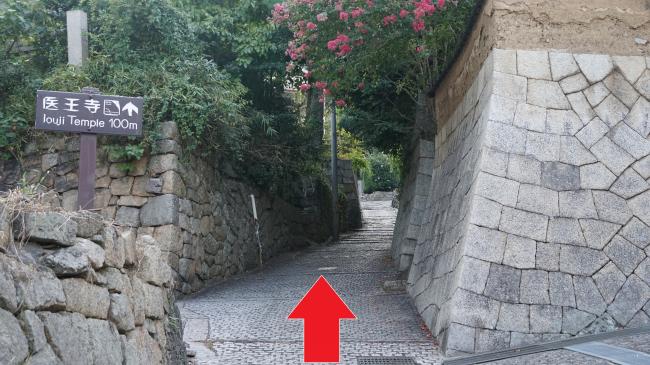 A little bit further until arriving at Ioji Temple. You can also use Green Slow Mobility transportation until just below Ioji Temple.
【Click here for information about Green Slow Mobility transportation.】 
https://www.taxitrip-asakuru.com/green-slow-mobility/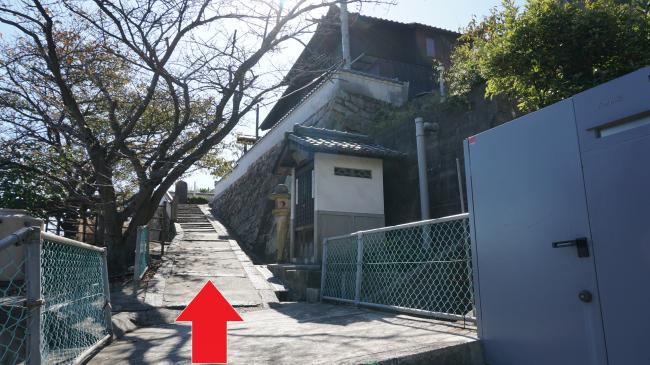 Climb these steps and you're at Ioji Temple!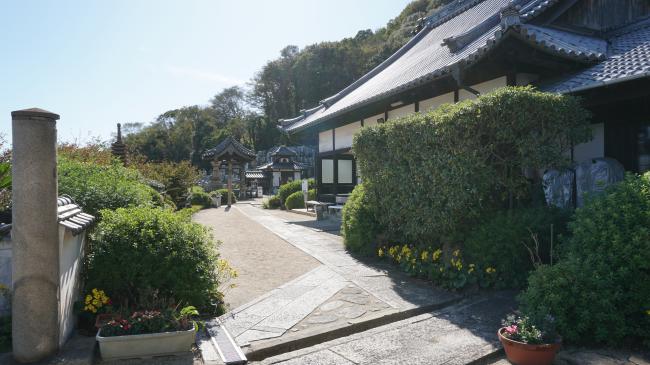 Arriving at Ioji Temple.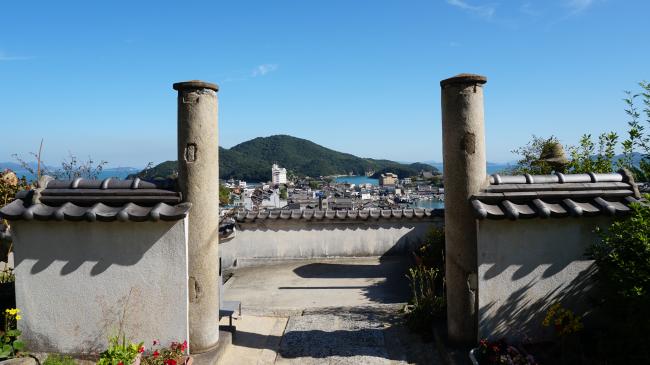 Enjoy the scenic view of Tomonoura!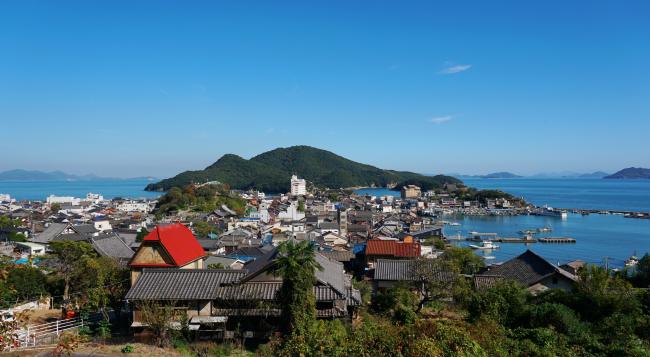 The view from Ioji Temple. The cherry blossoms here are beautiful in spring.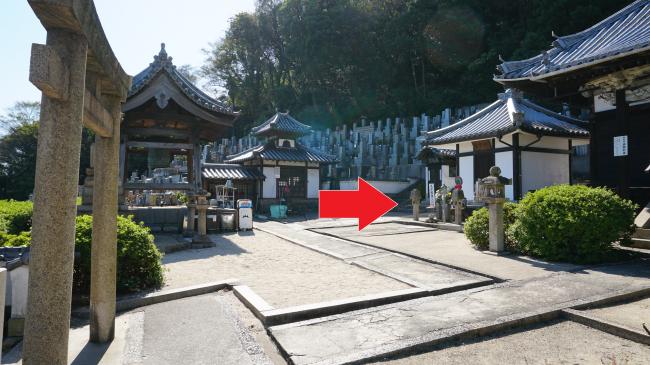 The path to Taishiden is located on the side of the bell tower facing the mountain.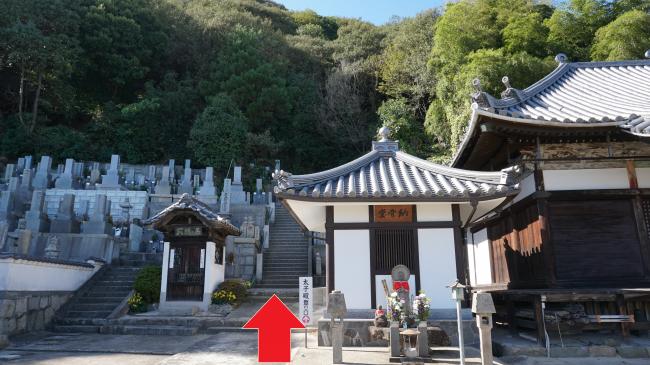 Located in the middle of the graves are the stone steps leading to Taishiden.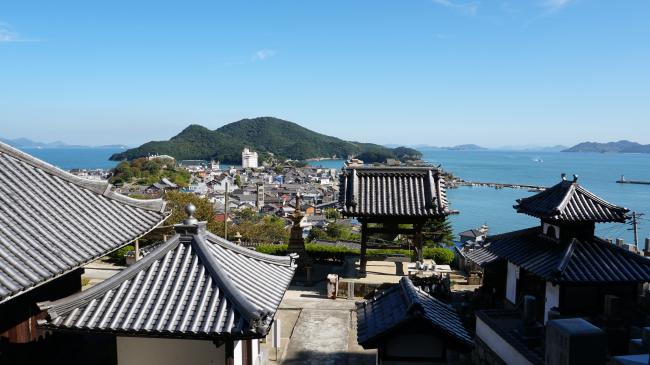 The view when you look back.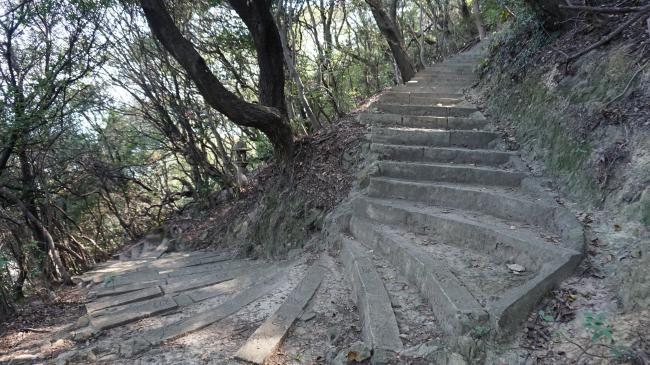 Beyond here you'll keep climbing up the winding stone steps.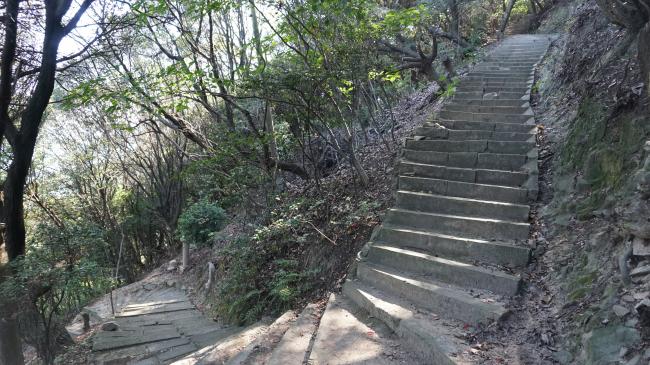 Keep climbing...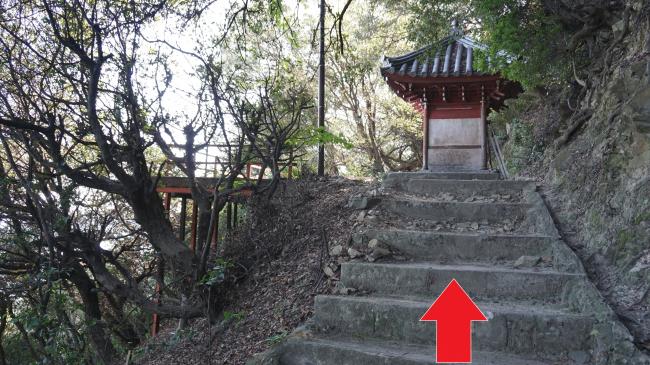 These are the last stone steps to Taishiden. The viewing deck is on the left.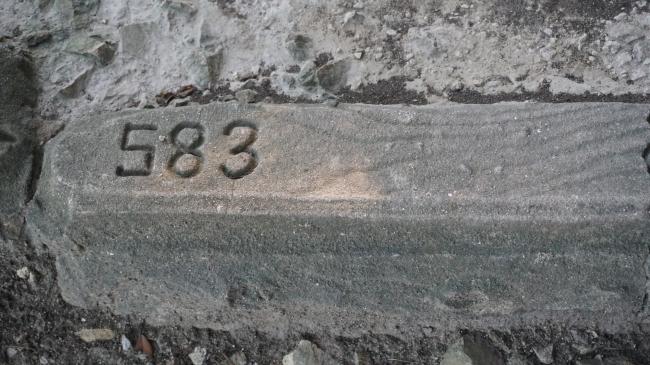 "583" is carved on the very last stone step.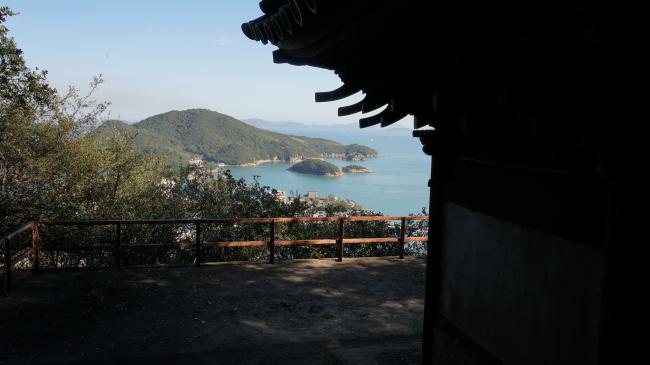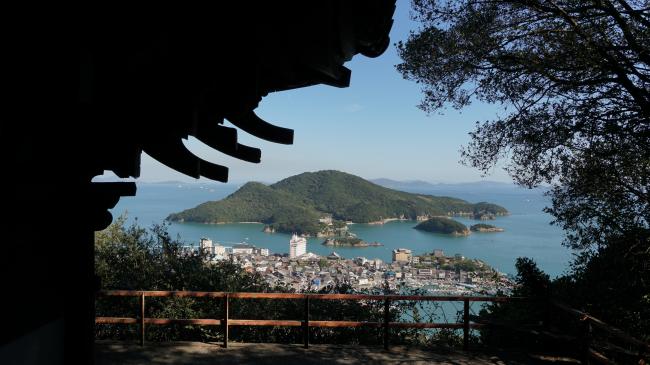 Finally made it! The viewing deck in front of Taishiden.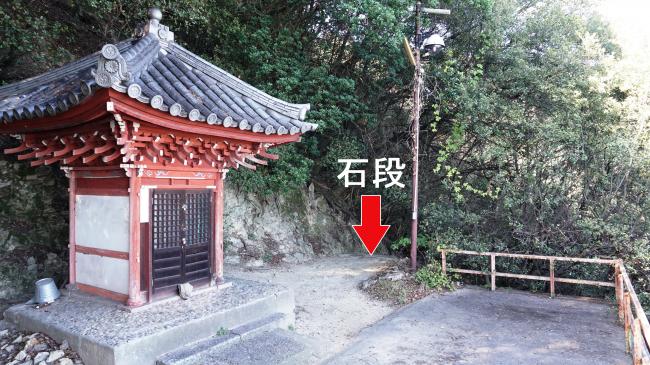 Taishiden. To leave, go down the stone steps that you climbed up.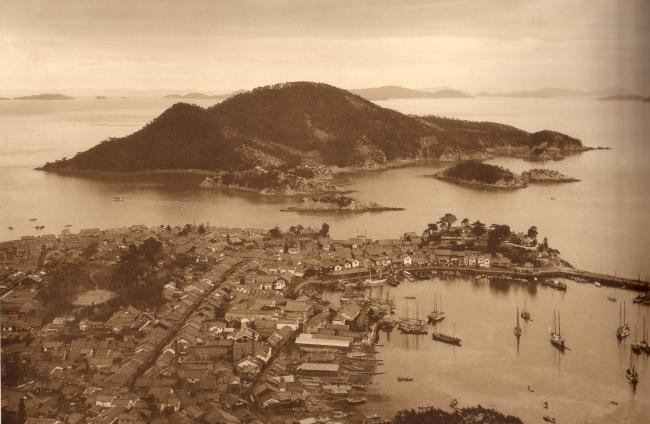 Photograph of Tomonoura from 1927.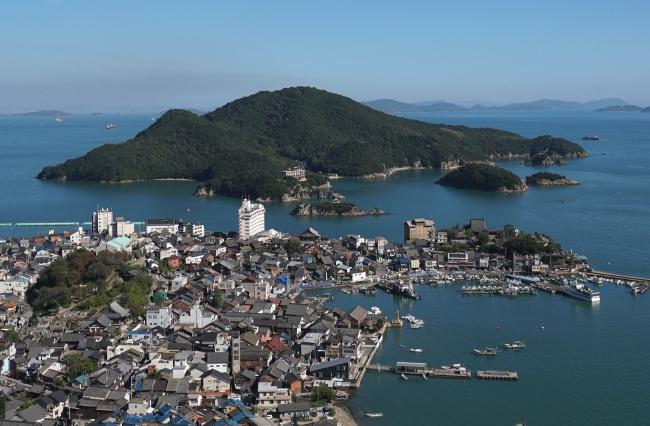 Photograph of Tomonoura from 2019. The layout of the town remains the same.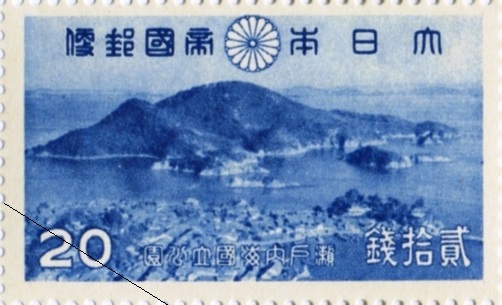 A stamp issued in 1939 to commemorate Setonaikai National Park, Japan's first national park.
【Link to articles about Ioji Temple】
http://www.city.fukuyama.hiroshima.jp/soshiki/kanko/85749.html